Model NO.:

BMMVPVECV

Transport Package:

Plywood

Origin:

China
Trademark:

BOCHI

Specification:

Accoring to the quantity

HS Code:

84818040
Single Disc Wafer Swing Type Check Valve 
Product Description
product picture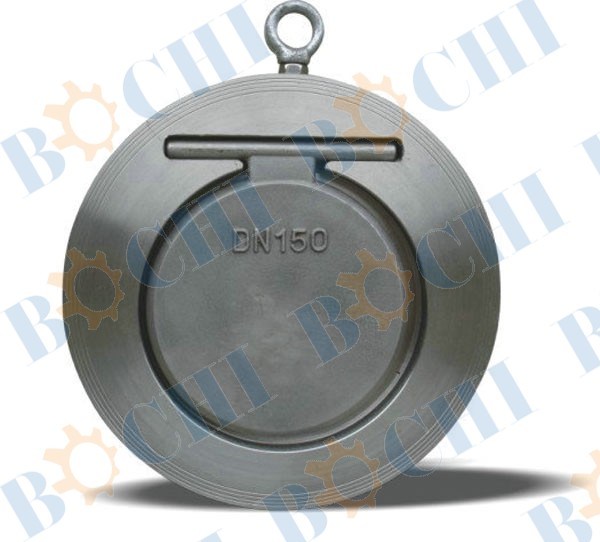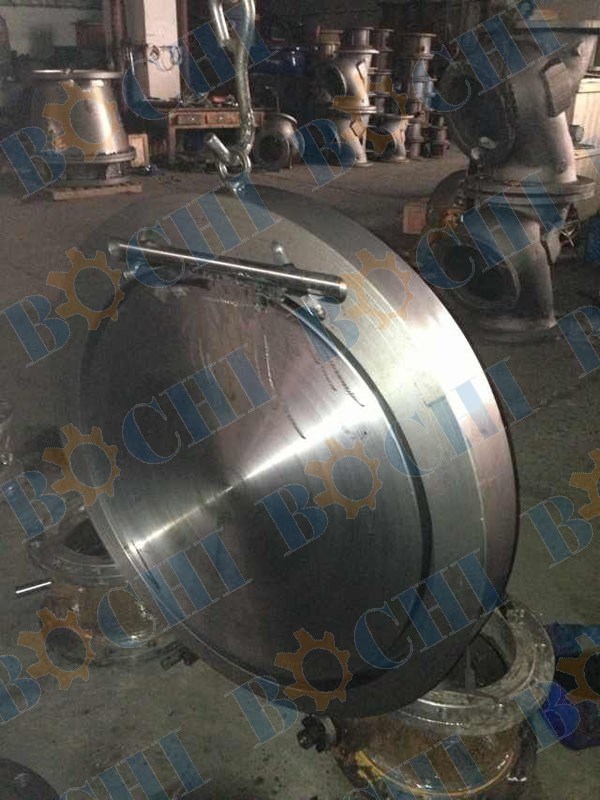 product drawing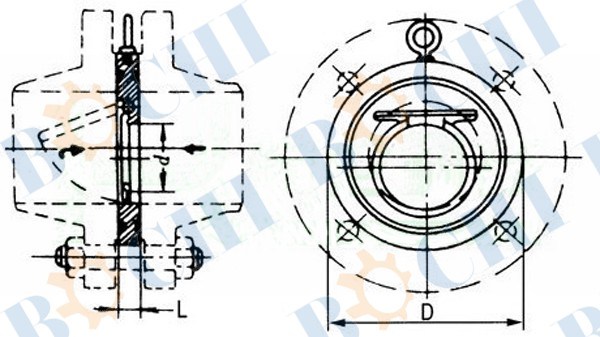 product parameter
Model
DN
(mm)
d
(mm)
L(mm)
L(mm)
IÂ Type
IIÂ Type
PNÂ 1.0
PNÂ 1.6
PNÂ 2.5
PNÂ 4.0
BMMVPPSCV001
50
50
15
22
109
109
109
109
BMMVPPSCV002
65
65
15
22
129
129
129
129
BMMVPPSCV003
80
80
15
22
144
144
144
144
BMMVPPSCV004
100
100
15
24
164
164
170
170
BMMVPPSCV005
125
125
16
26
194
194
186
186
BMMVPPSCV006
150
150
19
29
221
221
226
226
BMMVPPSCV007
200
200
29
43
295
275
286
293
BMMVPPSCV008
250
250
29
43
330
331
343
355
BMMVPPSCV009
300
300
38
50
380
386
403
420
BMMVPPSCV010
350
350
41
52
440
446
460
477
BMMVPPSCV011
400
400
51
62
491
498
517
549
BMMVPPSCV012
450
450
51
62
541
558
567
574
BMMVPPSCV013
500
500
65
80
596
620
627
631
BMMVPPSCV014
600
600
70
90
698
737
734
750
Packing picture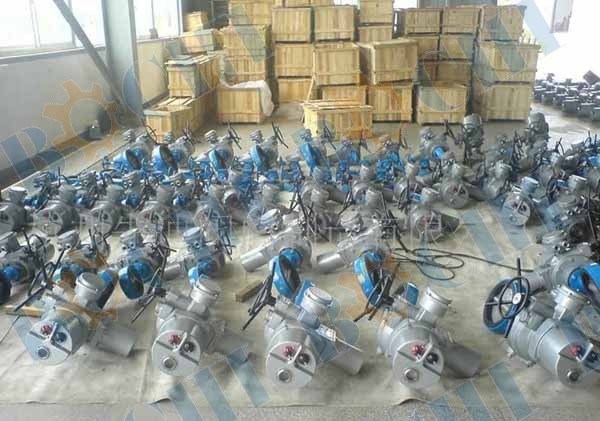 Company Information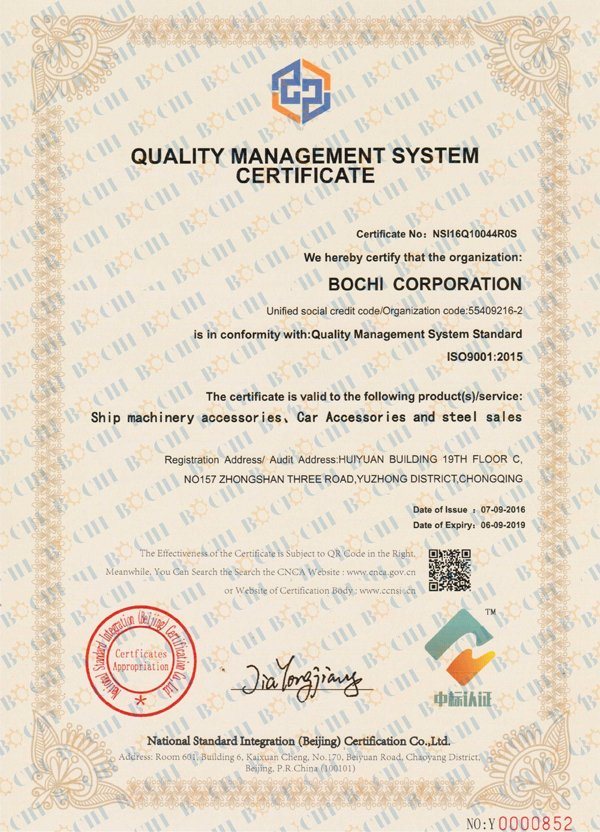 We are one of the manufacturers of marine equipments in China. Located in Chongqing, which is among the largest industrial and commerical cities in China.
We operate as the import and export branch of Bochi Corporation.
We are Made In Chia Excellent & Recommended Supplier!
With the aim of "to establish a close strategic partnership and develop together with customers", we will work whole-heartedly to improve our products and service.
 
Any questions or unclear about the product,contact me please!
I must give your my sincerely answer in 24 hours!
 
Maximum Load: 600.000t
Drawing on the valued experience and expertise accumulated over the years in Crane manufacturing industry along with the thinking on the advanced crane technology development trend, we now launched the latest EW series open winch onto the market to solve your industrial applications.
This series of open winch comes with various configurations to cover a wide range of lifting capacities, ranging from 8t to over 600t.Its compact design provides a better bang for the buck solution for crane industry. This design houses many attributes, such as dependable quality, and effective and stable running, in addition to operating safety which is the primary focus of our design.Its ergonomic features increase user comfort.
In order to meet customer specific requirements, we have prepared plenty of options for use in combination with our open winch, such as the turn over hoist, anti-sway device, and automatic.
Positioning device, winch servicing and monitoring device, or remote diagnostic tool. We also provide personalized, professional solutions to customers with our experience and advanced techniques.
As a high-tech product, the EW series open winch represents a technological advance in the crane manufacturing industry. Multiple patents have been granted for this revolutionary creation. Born to be admired, the winch aims to improve productivity, lower maintenance cost, extent crane use life, and increase return on investment, thereby creating more value for customers. This winch is widely seen in the papermaking industry, electricity generation industry, waste to energy industry, steel industry, steel industry, petrochemical industry, and metallurgical industry.
EW Winch,Open Winch,Electrical Cable Winch,Industrial EW Winch
Eurocrane (China) Co., Ltd. , https://www.eurocranegroup.com